Via Hatch Magazine:
By: Chad Shmukler
We've been patiently waiting for a chance to talk about the new Omega fly reel while the team over at Allen Fly Fishing has been perfecting the design and details over the last year or so. The Omega has reared its head a couple times before being formally introduced in this year's new product showcase at IFTD in Orlando, but only briefly and without the lid really being lifted on what the Omega was all about. The Omega's driving feature, an interchangeable drag unit that can be swapped between spools and frames, is a first in the world of fly reels and one that may change the way you think about -- and buy -- fly reels.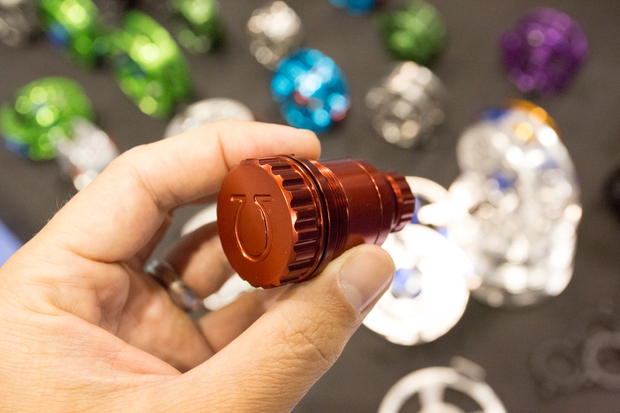 Fly fishermen have long been accustomed to being able to buy interchangeable spools for their fly reels allowing, for instance, a saltwater angler to carry a nine weight reel spooled with a floating line but also tote along two extra spools loaded with intermediate and full sinking lines. The swappable spools turns one reel into three, with the minor inconvenience of restringing a fly rod. But Allen's new Omega fly reel takes this concept to previously uncharted territory, seeking to add even more versatility and give anglers an even greater value for their dollar.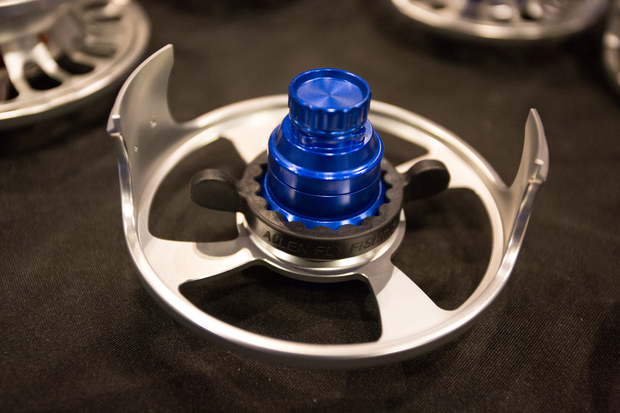 As mentioned, the entire drag unit -- the guts, if you will -- of the Omega fly reel can be swapped between frames and spools of multiple sizes. Want to pop the drag unit out of the 7-weight reel that you were using while swinging streamers for big brown trout and pop it into the 12-weight frame that you have spooled for offshore tuna? Go ahead. Then throw it into the 9 weight setup you use to chase permit.
Moving the drag unit between one frame/spool setup and another is easier than one could expect, accomplished by simply unscrewing the unit from the spool and frame (using a simple plastic tool provided by Allen). The entire tasks happens in less than a minute.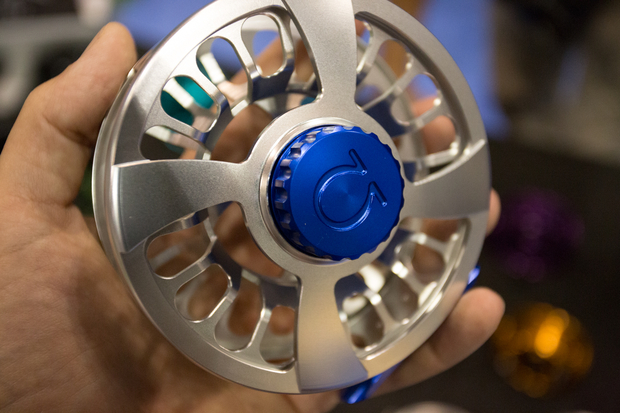 The driving forces behind the design are versatility and value. Instead of buying multiple reels, an angler can buy one and use it with potentially upwards of 10 different line weights. While the first version of the Omega that is due to hit the streets next month will offer frame and spool sizes ranging from 7 weight to 12 weight, the team at Allen Fly Fishing has plans to expand the line down into 4, 5 and 6 weights and are entirely confident that the drag system can handle the sort of tasks that 14 and 16 weight rods and lines are expected to tackle, as well.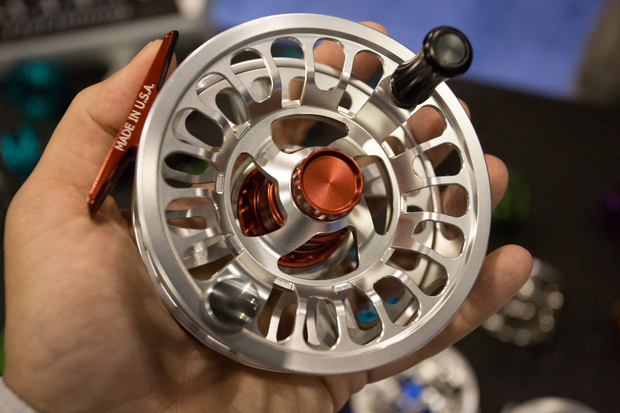 The Omega's drag isn't just about its interchangeability, either. The Omega will take its place at the head of Allen's lineup, as its premier big-game reel, designed with what Allen calls a "truck-stopping" drag. The reel is machined and assembled in the USA (Detroit, MI), too. Pricing will be $585, with spools and frame packages priced just under $300. Colors and finish are still to be determined (the photos above are of a couple of Omega prototypes).
Boom...Morgan