Via
GearCulture
:
So ideal for posting your tablet up on your fly tying desk to search the interweb for the newest patterns and how-to's...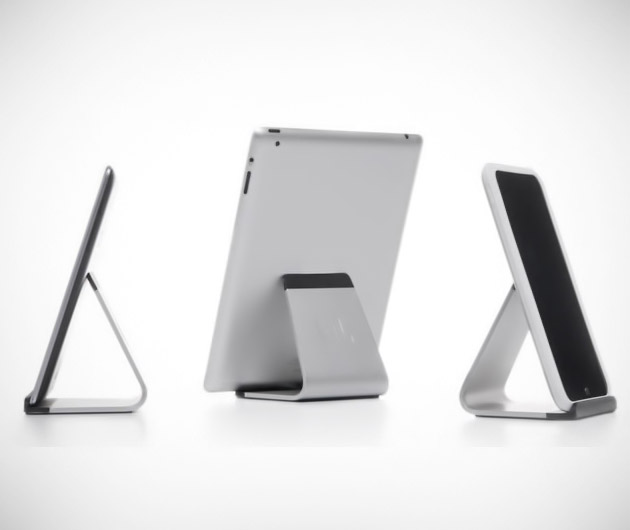 A stylish and functional accessory to keep your desktop tidy and back and neck pains at bay. The
Bluelounge Mika
is an aluminum stand compatible with a host of gadgets. Its rubber lining protects your device and holds it perfectly in place and it's so versatile, it'll cradle everything from tablets to laptops and even books.