Via
Gear Culture
: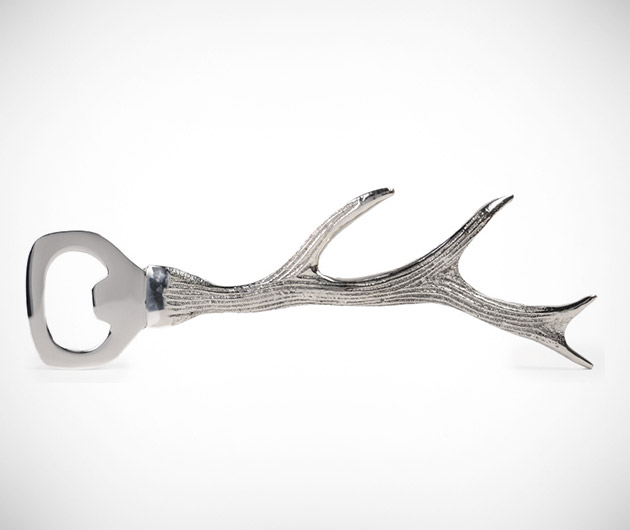 On the food chain, just above the majestic stag standing high atop a precipice overlooking the forest is you with your rifle, orange vest, and
Antler Bottle Opener
stalking him. The nickel plated opener is a great conversation starter, gift, and of course entryway to your favorite brew. It's a fun way to say, "Yeah, I'm that guy."